Bob Noble is former Anchorman for Orlando's Channel 9 "EYEWITNESS NEWS" and a veteran of the show-biz industry, having worked as an actor in radio, television, motion pictures and theatre. He appeared with Gregory Peck and Robert Mitchum in the original movie "CAPE FEAR" and more recently with Joe Pesci & Danny Glover in the Disney comedy "Gone Fishin'," He was also "bludgeoned to death" by Dennis Hooper in the motion picture, "Held For Ransom," then buried in a nearby swamp on a cold rainy night. (Literally)

For many years Bob was a "regular" at Orlando's ONCE UPON A STAGE THEATRE appearing in "South Pacific", "Damn Yankees", Oklahoma", "A Funny Thing Happened on the Way to the Forum" and many other musical productions. 

He also performed inprov comedy for many years at Orlando's Sleuths Mystery Dinner Shows chalking up over 880 performances as Jeffrey, an English Butler. He also created a host of other characters over the years.

When not performing "WOWdatsFUNNY" shows, Bob stays busy recording commercials, audio books and other voice over projects from his "in home" recording studio.

BOB'S SHOW BIZ CAREER . . .

Written by actor-comedian BOB NOBLE, the book is an autobiography of Bob's 60-year career in show business as an actor in radio, television, motion pictures and theater in Hollywood and elsewhere.. It also details his battle with childhood polio at age of five and adult post-polio syndrome at the age of seventy-five.. 

PART ONE - An Autobiography

Chapter 1    "God, Why Me? I'm only Five"

              2    Scouting for Eagles - The Teen Years

              3    Panic Aboard An Elephant

              4    From Radio to Television WOW

              5    Thank Heaven for 07/07/57

              6    Lights, Camera, Hollywood

              7    The Orlando Years . . . Fun in the Sun

              8    Showbiz 1-on-1 . . .The Live Audience

              9    The Wonderful World of Audio Books

             10    A "Sit Down Comedian?" WOWdatsFUNNY

PART TWO - Humor Under the Steeple

Chapters 11 through 22 are jokes from Bob's "live" one-man comedy show covering such topics as: Pastors, Priests & Rabbis - KIds in Church - Wedding & Anniversaries -  Doctors and Hospitals - Workplace Humor, Military Encounters and much more.

Chapter  23   A Few of My Favorite Words (Closing thoughts)

Part two of the book is an overview of Bob's "Humor Under the Steeple." where you will enjoy over 60 of Bob's favorite "family friendly" jokes that have become so popular with readers of all ages. Even pastors, priests and rabbis are enjoying "WOWdatsFUNNY."

"After reading and enjoying WOWdatsFUNNY, I sent a copy to my Dad who is in a nursing home in upstate New York. On my next visit to see him, the staff said they were amazed at his "out loud" laughter as he read the book. They also commented on his "new outlook" on everything. Thanks, Bob, for sharing your story. It has changed our whole family"

                                                                    Betty Simpson, New York

"Although I am an avid reader, I've never found a book that so uniquely combines inspiration and humor as WOWdatsFUNNY. I had planned to read a few pages and then return to the book later.  However, the more I read, the more I was pulled into the story by the writing and the down-to-earth humor.  What a GREAT read!" 

                                                                     Adam Kingsley, Oklahoma

"Bob Noble has a lovely way of describing his experiences, injecting his own personality into his stories. He uses this description to explain his two battles with polio, one at the age of five and another at the age of seventy-five. He also takes us on his career journey in Hollywood as an actor and comedian in motion pictures, television and theater.  Written with a warm and welcoming style, Bob sounds like a close friend who is divulging stories of his youth and experiences.  Readers will enjoy this sense of intimacy and friendliness.  The humor in part two of the book is hilarious."

                                                                     Cynthia Thomas, California

LIVE PRESENTATIONS & BOOK SIGNINGS ARE PACKED

"To be resilient is a gift. Bob Noble has managed to elevate this cherished human characteristic to an art form.  Bob has chosen to share his story in this book to help others find their own positive resilient path. and he does so with honesty and humor throughout. Enjoy!"

                           Karolyn A. Gazella, co-author of The Definitive Guide to Thriving After                                                                 Cancer and co-author of the ITHRIVE Cancer Survivor Plan

                           (ITHRIVEplan.com)

PHOTOS BELOW ARE FROM THE BOOK "WOWdatsFUNNY"

(Shipping Cost and SalesTax Will Be Added to All Orders Where Required)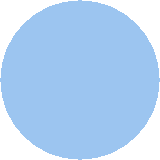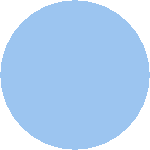 $28.47

    For 3

    Copies

BOB CAN BE CONTACTED at:  bob@WOWdatsFUNNY.com

To Order TOLL-FREE by Phone - Call  866-909-2665

"$1.00 of EVERY BOOK SOLD GOES TO CHARITY